About Us
---
"It's a dangerous business going out your door. You step into the road, and if you don't keep your feet, there is no knowing where you might be swept off to"
With these words in mind Luutse Brouwer set out to create a board that could facilitate both his dance and freestyle needs. He came up with a design named "The Platypus". The worldwide demand for the board was huge, from Hawaii to Korea exceeding the limits of one passionated builder.
Werner Wildberger, the Duude, a teamrider for Simple Longboards, close friend of Luutse and successful business owner, moved the brand to Austria where it began to grow and get bigger ever since.
The future has much in store for Simple Longboards, we will be focusing on more ecological and sustainable solutions of building longboards and spreading our love for coffee.
in 2019 we focused on our second love besides longboards - Coffee.
We decided to open up our first Platypus Café - the Simple Boards Concept Store in Taipei, Taiwan.
Werner
Captain of the ship
He takes care of communication, sales and all the other minor and major obstacles a longboard brand has to go through.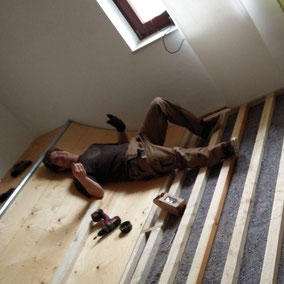 Franz
Franz is in charge of the production process and responsible for transforming a plain piece of wood into something beautiful.
Luutse Brouwer
founder of Simple Longboards