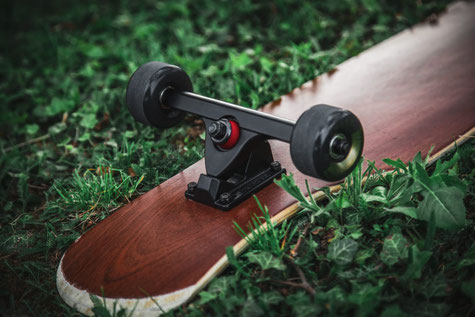 due to the huge amount of message we get regarding the trucks and wheels she's riding and flowing with, we are happy to announce that we finally get the chance to offer Petra's favorite setup as a complete board on our webshop.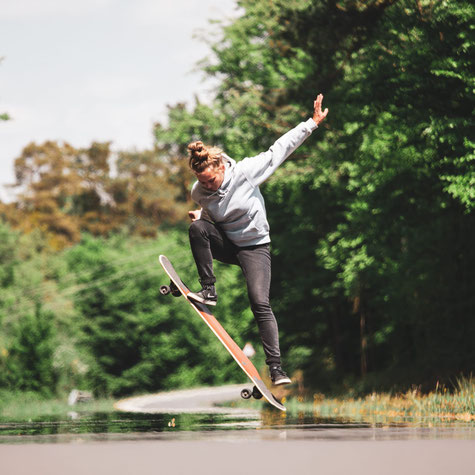 Petra is a 22 year old whirlwind from Zalaegerszeg in Hungary.
She joined the Simple Squad more than a year ago and took the hearts of our followers by storm.
A shy girl at first glance but mind blowing once she steps on her board and unleashes heavy freestyle hits after oh so nicely flowing dancing combos.
she's part of a generation of riders that can do anything on their boards no matter how difficult the step or how insane the spin, she's eager and stubborn enough to tackle any challenge.
follow Petra on Instagram:
https://www.instagram.com/petrakostyal/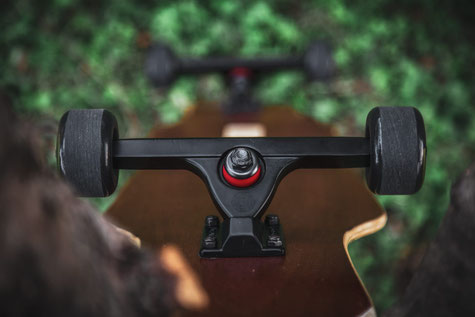 Trucks:
50-DEGREE CONTAINED BASEPLATE
184MM (10") HANGER
BLOOD ORANGE ULTRA-HR BUSHINGS (89A)
INSERT BARREL + CONE CONFIGURATION
GRADE 8 STEEL KINGPIN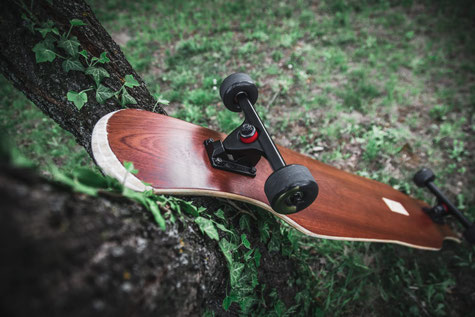 The Fifty Caliber is stable at high speeds while also having an optimal angle for making strong carves. The hanger is not only reversible, but when flipped there is no rake to throw off the ride. The bushing seats are symmetrical with an optimal setup for any style of bushing. The pivot of the baseplate is self contained keeping it from having any weakness. The Blood Orange Bushings at an 89a durometer make for an ideal responsiveness.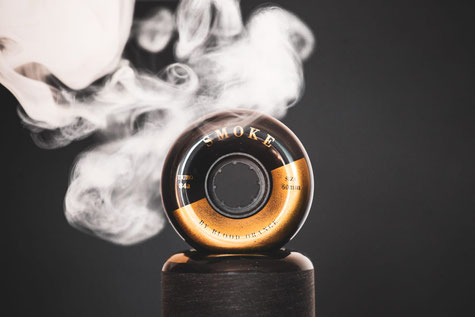 Wheels:
Blood Orange Smoke Wheels
These Smoke wheels have class. They are stealth, sleek, and sexy. They are here for you no matter your preferred riding style. the Smoke Formula is durable, but still leaves trails of wispy thane lines that we all crave. The fiberglass reinforced core provides excellent protection from impacts, but still provides a smooth roll that feels likes slipping on a set of silk pajamas. If you're looking for wheels that will heighten your performance, then look no further.
Smoke Formula
66mm Wheels
84A Durometer