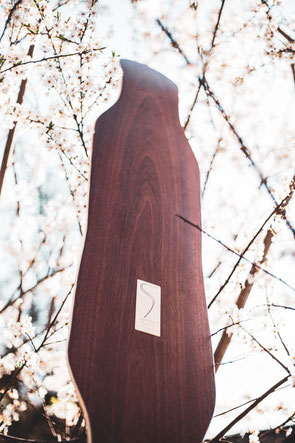 while the snow was covering most parts of the outside world we've been hiding in our workshop, tinkering on our boards and molds and trying out different techniques to improve our beauties.

What to improve we asked ourselves?

shape? 
at times like these when trends tend to evolve back to oversized popsicle decks, we decided to stick to our original shape. it has proven itself very useful over the years, been copied quite often, and is widely recognized as the Platypus shape. 

materials?
We prefer Simple and elegant material to work with, like wood and grass (yes, bamboo actually classifies as grass). We think urethane is made for wheels and metal should be used for trucks not boards, that's why we stick to bamboo and birch, covered in beautiful mahogany veneer.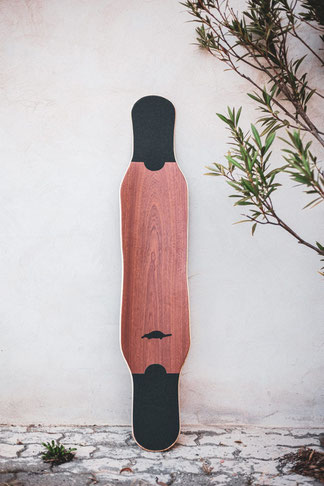 layup / flex ?

after years of experience with building and riding different boards to us the technical layup is the most unique and most meaningful characteristics a board has compared to all the other models/flexes/shapes.

some smart dude once told me:
"the flex is the soul of the board" 
and he was quite right!

the flex, the feeling a board gives you while riding it, while carving hard until the wheels break out, while landing a trick, or after an insanely high hippy jump, that's the unique property which is different in every board out there.

so it was pretty obvious what to work on and what to improve:
the unique feeling a Simple Longboard provides while riding it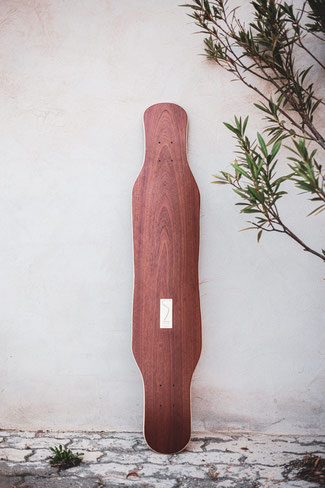 after countless tries of springy, snappy, soft, stiff, mellow, and even awkward versions of flex we finally succeeded.

After all the hard work we put into it, 
we are happy to present to you the "Simple Superb Flex"
This new method of building our boards has several advantages the most important ones are a superb feeling while riding and a improved longevity. 

the change is very subtle, so all you Simple lovers out there will appreciate it,
yet recognizeable to even improve the good vibes which derrive from riding on it.

It's Simple - It always has been.

Simple Boards Line up 2020
classic design - improved core