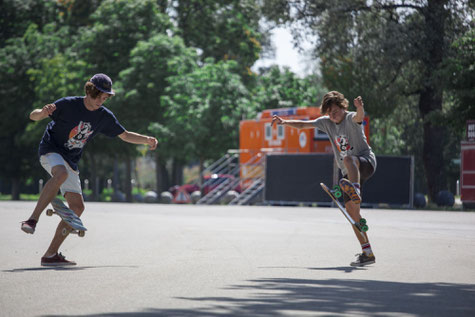 at the end of july we got our squad members together for a couple of days of skating and having a good time.
what an amazing weekend we had and of course our media mastermind Peter Lahr captured everything with his camera.

Enjoy
It's Simple.


Team Weekend Video
Thursday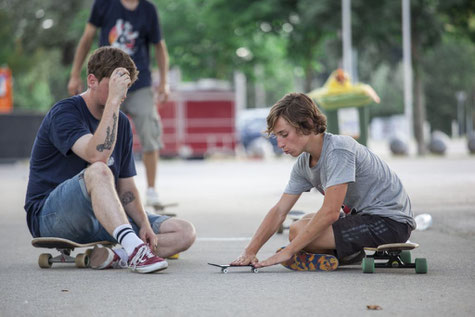 Peter was the first one to arrive, he's been to the Simple HQ several times and was hanging out some days before Marco came in.
His parents drove him all the way from Rimini in Italy to Austria which means roughly 11hours in the car, during holiday season even more.
Peter brought his little hand-skateboard,
Marco couldn't resist
and they immediately became best friends .

After several rides to the airport picking up Tobi, Debbie, Guleed and Petra, the Squad was complete for the weekend.
Friday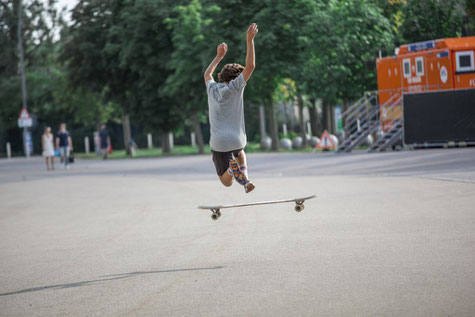 Friday was filled with one big skate session at and around the Simple Headquarters.

No matter if Mini-Ramp, freestyle bangers or dance lines, we did everything that day.

Needless to say, we had a blast especially with so many people around the stoke and the learning curve are on a constant high.
Saturday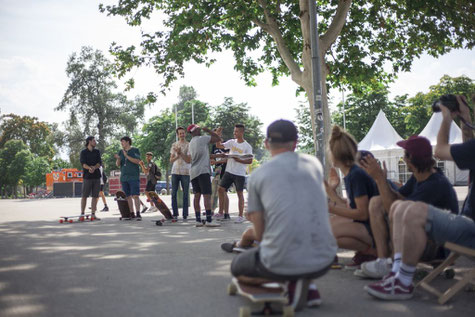 Contest Day!

we organized a small contest in Vienna, with participants from Austria, Hungary and Germany.

we had several mini games like a push race and a tik-tak contest before the best trick contest came up. 

First price was a medium Platypus with some stylish custom veneer on the bottom.
Sunday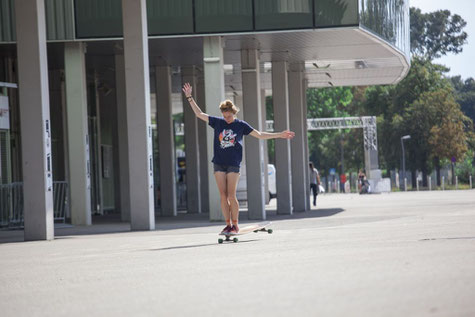 Sunday Funday
we went to the Donauinsel in Vienna and enjoyed the full day in the sun. 
Peter got everybody in front of his lens for the team video and once again we had an epic session which everybody wished it never would end.

Unfortunately soon after that folks began to head back home again but the good thing is the great memories we made will stay. 
Pictures by Petra Kostyál