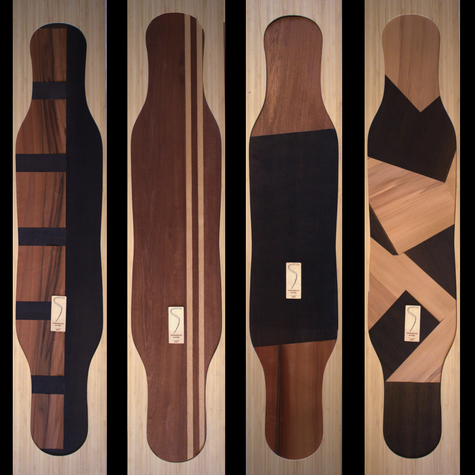 Ever wanted a unique board?
One of it's kind?

we put together a couple of artsy veneer patterns which are ready to be ordered.

here's how it works:
choose your veneer
choose the board you want it on
mention the flex you like in the comment during checkout

2weeks later you will receive your very unique Simple Longboard.