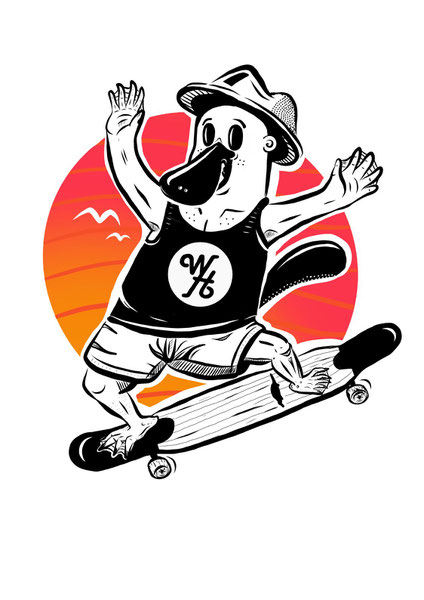 On a cold winter day we met up with Peter Lahr our media-guy and whilst chatting and having fun we came up with the idea for a collaboration between our already closely knitted brands.
the only thing we couldn't really agree on was a design that expresses how close our brands are.
Luckily Flo an Austrian graphic designer stepped in and helped us out, by giving birth to our new mascot. 
the rest was pretty easy and straight forward since Peter is a pro when it comes to clothing.
our shirts are available at Peter's website at:
http://www.wastedhoursclothing.com

what should we name the little platy? any suggestions? 
let us know for a chance for a free shirt